Stellar Trends for 4 Different Niches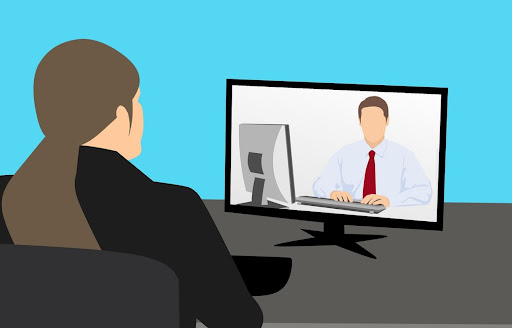 What's trending these days?
With the rapid changes businesses are facing, there are too many concerns to keep track of. That's why we've decided to scale down the conundrum to four seemingly crucial trends.
Let's get started!
Courier and Delivery Services
The world seems to be falling apart and no one knows it better than eCommerce shop owners!
Getting products from one country to another has become nightmarish, mildly put, due to all the geopolitical goings-on.
Thankfully, some things can be done to make businesses run their shipping endeavors more smoothly.
For starters, get dispatch software for couriers! This will help you keep track of all stages of the process and apply emergency measures when needed.
One illustrative example of how apps can help is delivery management software (DMS). DMS manages the delivery life cycle throughout on one centralized platform, making scheduling and management as seamless as they can get.
Of course, just mere software won't be able to do miracles if you don't adhere to the following steps:
·        Plan well ahead for busy seasons (holidays, seasonal sales, etc.)
·        Prioritize time-sensitive shipments
·        Pick the carrier with the fewest delays
·        Use digital freight software to forecast delivery times
·        Track your containers' delivery status digitally to be able to address potential problems in a timely manner
Also, compare shipping services for best results. Pay attention to the following:
·        Delivery service type (the size of packages, the number of packages, and so on)
·        Delivery speed
·        Security (security policies)
·        Range of deliveries (for oversized packages)
·        Delivery costs
·        Professional experience
Be ready to apply new hacks when needed and educate your employees!
Customer Service
The plight of frontline workers has become evident on a global scale. That's why addressing this issue is one trend that mustn't be avoided.
Start with your customer support teams!
It's common knowledge that these people often complain of being left behind the times in terms of new and that's totally unacceptable.
Did you know that speech analytics helping contact centers has been widely used for some time?
Speech analytics is a technology that identifies human speech and text, converts them into data, and structures the data in a way that enables actionable insights.
Common speech analytics tools consist of a speech engine that performs the converting, an indexing layer that searches the information, a query engine, and a reporting application that presents actionable insights.
And that's just one example!
Other useful practices include contact center automation, Voice over Internet Protocols (VoIP), interactive voice response (IVR) systems, and automated call distribution (ACD) systems.
Continued Learning
Continued learning has been recognized as one of the most sought-out benefits employees are looking forward to.
Needless to say, it also benefits businesses as an educated workforce is a force to be reckoned with!
However, not just any learning materials will do.
Nowadays, the focus is on specific knowledge delivered in a convenient way.
Certainly, different businesses have different needs and different learners have different expectations, so using subject matter experts is recommended.
The next step is to improve knowledge sharing by building the culture of learning into your overall business culture. One idea of how to achieve this is to set up a knowledge-sharing system (KSH).
A KSH is a platform combined with people and processes, which collects and stores information in a central location, making information accessible in real time by all parties.
Human Resources
Lastly, polish your HR procedures!
While tips in this matter are abundant, we'll focus on one that tends to get easily overlooked: hiring fractional executives.
Fractional executives or fractional integrators are people who work part-time as CEOs or CFOs. As a rule, these are experts with extensive experience in their prospective field of expertise who can help businesses drive progress faster and also lend their credibility along the way.
Simply put, fractional integrators are leaders rather than managers and they offer a new perspective while scaling up business processes and mentoring the workforce.
However, keep in mind that fractional executives require higher payments than your average managers. Because of that, many businesses turn to other alternatives but this is a mistake.
Start by comparing the positive impact fractional integrators bring to the table to those that other execs do and you'll see why this trend matters.