9 Customer Experience Trends in 2021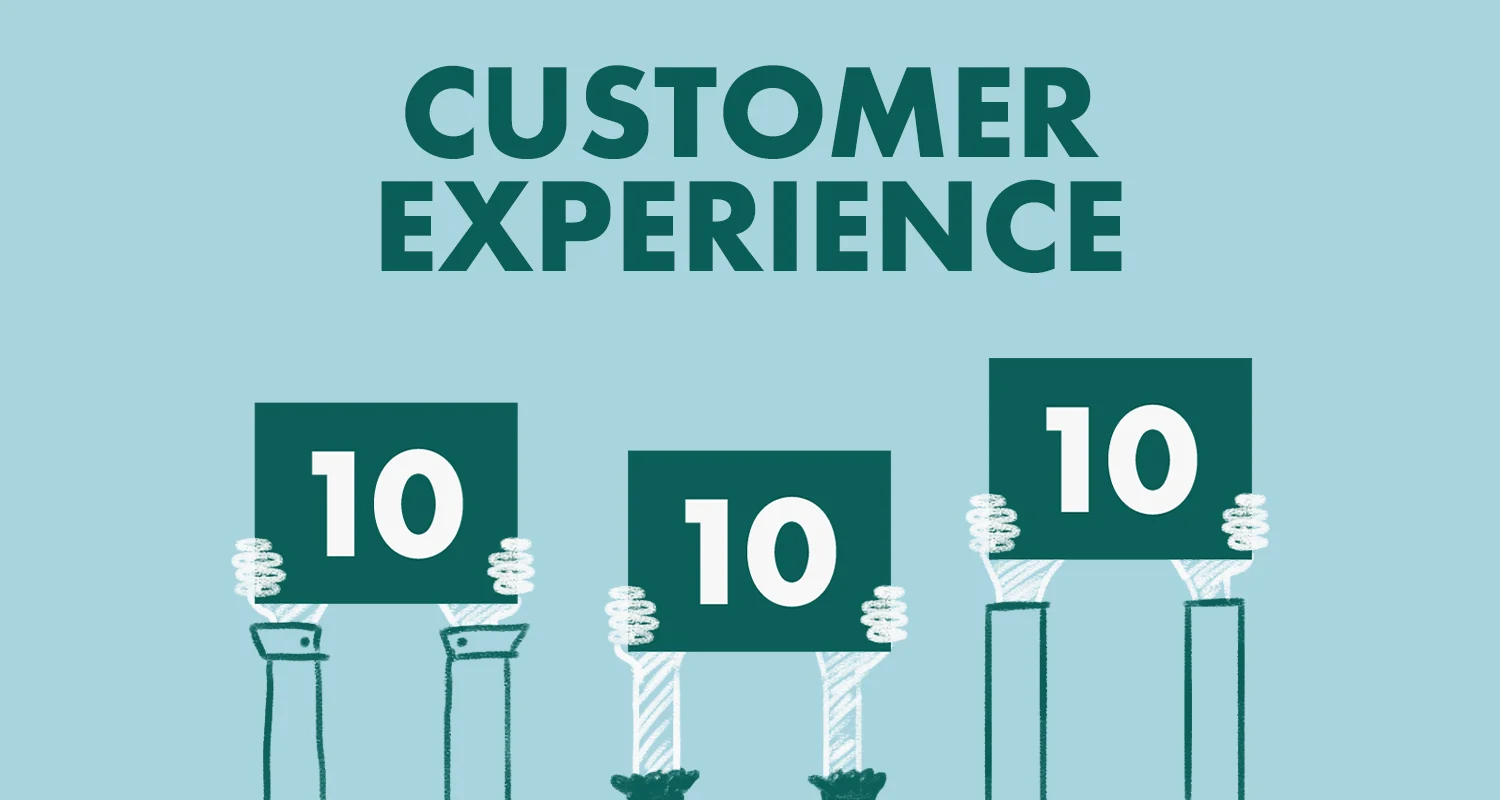 Customer personas, which remain relatively unchanged over time, saw a sudden and dramatic shift through 2020 as the 'routine' was disrupted by the changing need of the hour. The usual commute was replaced with remote working, public areas were shut, and there was a growing panic with regards to healthcare amongst all.
In a world suddenly thrown into flux, the way businesses operated needed to adapt overnight as well. While some businesses struggled to stay afloat in the uncertain economy, there were others which flourished. This was because the pandemic didn't entirely put the world on pause. Instead, it disrupted markets by shifting consumer needs and wants. Those that understood this were able to explore the new opportunities created by the market. As a consequence, the struggle businesses face in 2021, isn't solely about their survival, it will be about understanding. The key objective will be to identify the permanent changes in consumer buying and behavior patterns from the more temporary ones.
For example, it is largely accepted that the virtually overnight shift to the digital isn't just a temporary convenience, but a convenience that is here to stay. With easy grocery dfeliveries, e-commerce, and even tele-medicine, consumers were able to explore the ease of online owing to its necessity, and now prefer it in many instances. As a consequence, it can be argued that 2020 didn't entirely disrupt consumer behavior as much as it accelerated it at an unimaginable pace.
In response, 2021 will be the year of balance as businesses and customers alike come to terms with these changes and strike a comfort in the new normal. That is why the customer experience of 2021 will not just be the year of a complete transformation, but we will see an increasingly aware world striving to create customer experiences that harmonize with the changing times, and here's how:
The Online and Offline Balance
With the world going into lock down, businesses scrambled to reach their customers where it was most convenient – online. 2021 will now see businesses coming to terms with this shift and improving on it, striking a balance between the changing customer demand and convenience as the world opens again and the anxiety associated with the pandemic abates.
The new focus will be improving on the digital experience as the hasty transition has left many businesses still struggling to keep up. So implement website feedback surveys, embed feedback forms, and gauge customer satisfaction to understand what you need to work on.
Moreover, wbrick and mortar stores had to become more accessible online, e-retail stores also had to adapt to handle the newer and wider customer base. Even with the lockdowns easing around the world, the increased digital accessibility is expected to grow, while also transforming offline experiences. For example. As e-retail becomes more common, the physical stores will use experiential spaces to attract customers, or perhaps provide additional value.
The Professionalization vs. Privacy Dilemma
Who doesn't like recommendations that are personally selected for them? Especially when these recommendations are actually accurate. Professionalization has become an expected part of the online experience, however, growing concerns about privacy have also become evident. So even as customers demand services that aren't only seamless, but designed to adapt to them, they are also seeking out the convenience and assurance of data confidentiality. This growing voice of distrust will need to be tackled carefully by businesses looking to walk the thin line between professionalization and privacy in the coming year.
This will also factor into the growing need for transparency as customers demand to know what their data is used for, and how.
Harmonizing Innovation with Familiarity
As businesses adapt, transform, and revolutionize customer experience, a world of turmoil has changed customer demand. While customers are looking for more seamless and easy experiences, they are also seeking the anchor of familiarity.
This means that businesses will not only be innovating, but there will also be a continued surge in bringing back and transforming many familiar products and services, catering to the customers' desire to have stability in the midst of uncertain times.
In order to deliver experiences that connect with your customers, it's essential to reach out to them regularly to understand their current sentiment. Online polls and quizzes are a great way to learn just what your customers are looking for, and how best to keep them engaged.
Real-Time Customer Management
As more and more businesses invest in going digital, another trend that has seen an untick is the improvement of real-time customer service. The digital age has drastically changed the consumer attention-span. Toda, customers expect instant gratification, whether it's in products, responses, or even queries. That's why there has been a direct shift in the way customer interactions are managed and monitored.
Customer service strategies employ chatbots to address the more direct concerns with ease, while customer service executives are available on real-time chat and even call. But that's not all – social listening platforms help businesses attend to customers instantaneously, even when the customers don't directly reach out to them. By addressing customer concerns and complaints across the internet, whether it is on social media or third-party review sites, you can transform detractors into ardent brand loyalists!
Unprecedented AI Advancement
Artificial intelligence is everywhere, whether it's those recommended shows you get on Netflix or in that conversation with Siri. It makes every day simpler, and has become an integral part of the digital and lived experience today, so much so that customers have grown to expect it without even realizing it.
Artificial Intelligence with the help of machine learning is solving several critical bottlenecks in customer experience journeys. It is what enables businesses to be at their customers' beck and call 24×7. With the right processes in place, businesses can drastically reduce the burden on their top executives, improve customer satisfaction at every stage, and even identify and resolve complaints before they become significant concerns.
So, if you haven't jumped onto the AI bandwagon, this is the year!
The Ethical Focus
The pandemic has made people acutely aware of the responsibility big businesses have. With growing unemployment rates even as many businesses continued to flourish, consumers became aware of the power that corporations had for change.
Moreover, the growing voice of political discontentment shed a light on labor exploitation even in the midst of the pandemic, mounting public pressure for corporations to step up and do their part.
Not only that, but the root of Covid-19 being a zoonotic disease has made people across the world aware of our connection with nature and the importance of respecting the same. With a more aware consumer walking the streets realizing their ability to make demands, businesses are finally taking note and focusing on more ethical practices, whether it's reducing labor exploitation, improving their sustainability measures, and even going cruelty free.
The Importance of Social Impact
It's not enough for businesses to be ethical. Customers want brands they relate to and resonate with. They want a brand that speaks their voice.
This has never been more obvious than in 2020, as political, healthcare, and environmental concerns came to the forefront.
While many businesses saw this as an opportunity to jump in and take the side of the most popular political sentiment, such opportunistic behavior usually backfired. Instead, businesses that have a history of outspokenness and have participated in creating social impact saw an increase in brand loyalty and awareness. Take Ben & Jerry's for example. The ice-cream brand is known for having a strong political voice, and even as many across the industry saw the short end of the stick for jumping in and voicing solidarity, Ben & Jerry's saw more customers pledging loyalty instead.
As the revolutions that began in 2020 continue, 2021 will be the year for the woke brands looking to participate in and make positive social impact.
Ensure the Human Element
Yes, 2020 saw a more digital world. But it also created a more isolated world. As people were forced to remain indoors, they saw a change in customer behavior and preferences. With the vaccine being distributed, there is more hope for the year.
While 2021 will see an increase in digitization, human experiences will be just as centric to your customer journey. By making your executives and employees more accessible, customers will find a sense of comfort and connection with your businesses.
Customer Experience as the Game-Changer
While the uncertain economic climate meant many businesses dropped out of the race, there were many which flourished. Competition across the world remains at an all-time high, and that means businesses are looking for strong differentiation to help them stand apart.
At the heart of this is Customer Experiences. How customers perceive your brand, the trust they can bestow, is what will ultimately determine loyalty. And all this hinges on your customer experience strategy. As technology and innovation advance at lightening pace, your product will no longer be the core differentiation. That is why big businesses are investing in their brand and customer experience, creating journeys that resonate with their target audience.
Final Words
2021 continues to see the world reel from the pandemic, yet the vaccine on the horizon, the changing political times, and increasing awareness continue to give hope. All of this easily factors into consumer buying patterns as customers are becoming increasingly aware of the businesses they choose.
2021 will see the rise of the socially aware customer and ethical, more transparent, business practices. While there will be a push for a friction less customer experience, businesses will have to walk the line between creating experiences that are entirely seamless while also ensuring a more human and connected experience.
Moreover, technology is bound to see an increase in creating more touchless experiences, especially in physical outlets. After all, even as the regulations ease, the pandemic is still very much in place and requires the right measures. But at the heart of every one of the changes will be the target audience. Businesses need to make an increased effort to reach out, understand current dilemmas, and foresee upcoming needs to develop impactful CX strategies. As customers look to resonate and connect with businesses as well, it's essential for enterprises to understand where they stand. Surveys such as the NPS and CSAT can help them gain this understanding as businesses look to navigate the murky waters of 2021.
Despite the uncertainty brimming from last year, there is no doubt that 2021 is all set to be a promising year as businesses get back up on their feet, the economy improves, and the world re-establishes balance.