Dog Walking Business: A Guide to Starting and Running a Successful Venture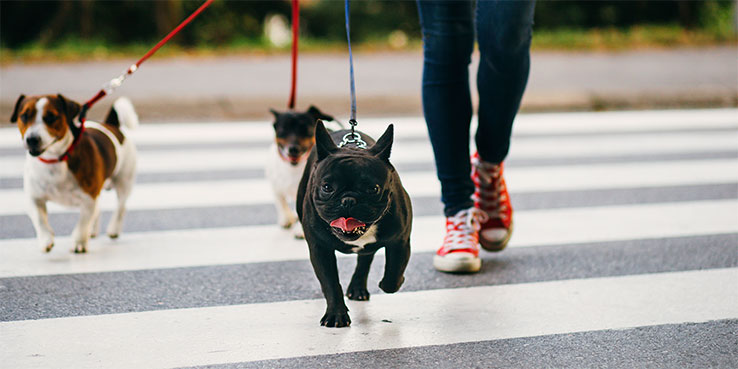 Dog walking is a popular business idea for pet lovers and entrepreneurs looking to turn their passion into a profitable venture. With increasing numbers of pet owners who are busy with work and other commitments, there is a growing demand for dog walkers who can provide regular exercise, socialization, and playtime for dogs. Here's a guide to starting and running a successful dog walking business.
Step 1: Plan Your Business Before starting your dog walking business, it's important to plan your venture and set goals. Consider the following questions:
What area will you serve?
How many dogs can you walk at once?
What services will you offer (e.g. regular walks, playtime, pet sitting)?
What will you charge for your services?
What are your target customers (e.g. busy pet owners, elderly dog owners)?
How will you market your business?
Step 2: Get the Required Licenses and Insurance To run a legal and safe dog walking business, you need to obtain the necessary licenses and insurance. Requirements vary by state and city, so check with your local government for specific requirements. Some common licenses and insurance include:
Business license
Pet care insurance
Liability insurance
Step 3: Develop a Marketing Plan To attract clients and grow your business, you need to develop a marketing plan. Here are some ideas to get you started:
Create a website and social media accounts
Offer promotions and discounts to new clients
Partner with local pet stores and vet clinics
Distribute flyers and business cards in your community
Ask satisfied clients for referrals
Step 4: Invest in Equipment To run a successful dog walking business, you need to have the right equipment. Some essential items include:
Leashes and collars
Waste bags
First-aid kit
Treats and toys
Step 5: Start Walking Dogs Once your business is up and running, it's time to start walking dogs! Make sure to follow all safety guidelines and provide high-quality care for your furry clients. Building strong relationships with your clients and their dogs will help you grow your business and earn positive word-of-mouth referrals.
Running a dog walking business can be a fulfilling and rewarding experience. With a well-thought-out plan, the right licenses and insurance, a strong marketing strategy, and a commitment to providing excellent care, you can turn your passion for pets into a successful venture.