Paytm Credit Card A Game-Changer in the FinTech Arena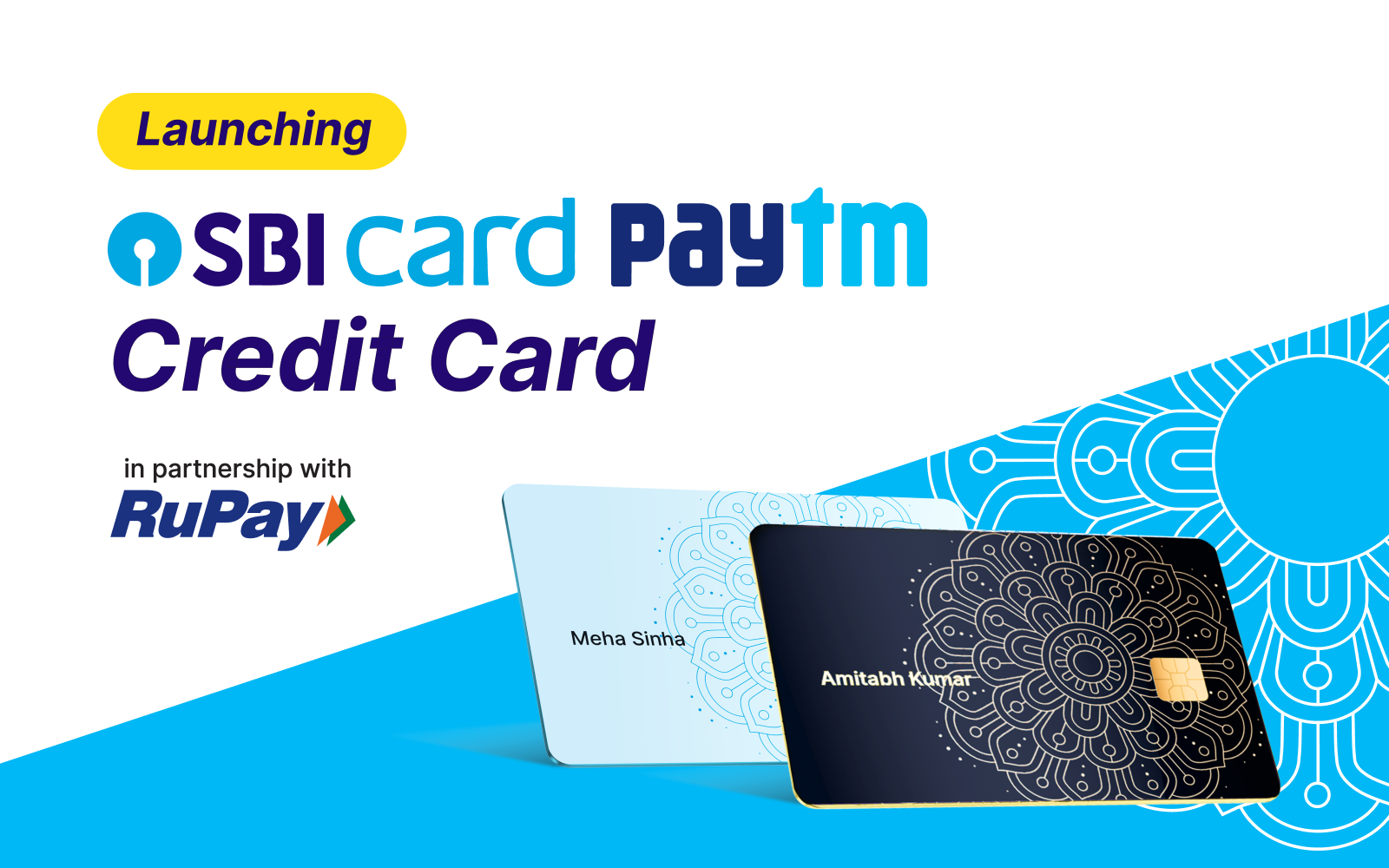 Introduction
The Paytm Credit Card is a groundbreaking product that has generated a significant buzz in the financial industry. With its innovative features, user-friendly interface, and lucrative rewards, it is poised to redefine the way we view credit cards.
Paytm: A Financial Powerhouse
Paytm, often referred to as the "Super App" of India, started as a digital payments platform in 2010. Over the years, it has grown to become a financial powerhouse, offering services ranging from mobile recharges and bill payments to online shopping, flight bookings, and even digital banking. Paytm's foray into the credit card market is a logical step for a company that has consistently pushed the boundaries of digital finance.
The Paytm Credit Card: Features and Benefits
Digital-First Experience: Paytm's credit card is designed with the modern user in mind. Applying for the card, managing transactions, and tracking expenses are all handled through the Paytm app. This digital-first approach ensures convenience and accessibility.
No Joining or Annual Fees: One of the most attractive aspects of the Paytm Credit Card is its fee structure. It comes with zero joining and annual fees, making it an affordable choice for a wide range of users.
Cashback Rewards: Paytm's credit card offers cashback on every transaction, further enhancing its appeal. Users can earn cashback on a variety of categories, including groceries, fuel, dining, and more. These rewards can be seamlessly used for future purchases, making it a lucrative proposition for cardholders.
Customizable Credit Limit: The credit limit on the Paytm Credit Card is customizable, giving users control over their spending. You can adjust your limit based on your needs, ensuring you never overspend.
Contactless Payments: The card is equipped with contactless payment technology, making transactions faster and more secure. Simply tap your card at a compatible terminal to complete a transaction.
Instant Card Locking: In case of a lost or stolen card, users can instantly lock their Paytm Credit Card through the app, providing an added layer of security.
Free Airport Lounge Access: Cardholders can enjoy free access to airport lounges, adding a touch of luxury to their travel experience.
Comprehensive Customer Support: Paytm's customer support team is available 24/7 to assist with any card-related queries or concerns, ensuring a seamless user experience.
Conclusion
The Paytm Credit Card has set a new benchmark in the credit card industry by combining innovative features, user-friendly digital management, and attractive rewards. With no joining or annual fees, customizable credit limits, and a wealth of cashback benefits, it's a fantastic addition to the financial services offered by Paytm. As Paytm continues to redefine the financial landscape, this credit card further cements its position as a leader in the FinTech arena. If you're looking for a credit card that aligns with the digital age and offers great value, the Paytm Credit Card is definitely worth considering.