Ranking every 2022 game I played (all 70 of them)| Kaser Focus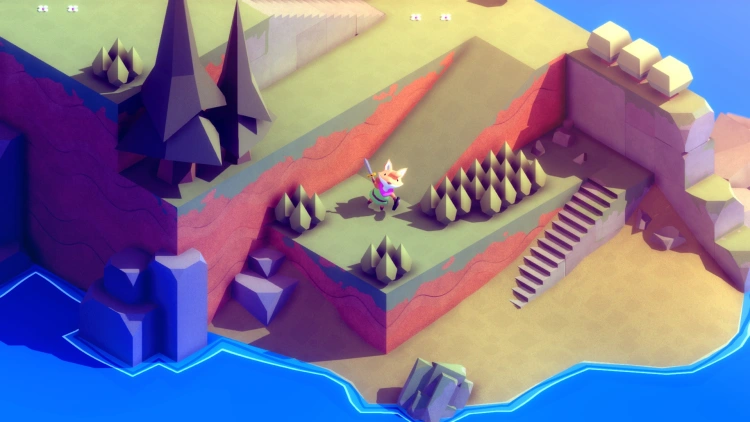 It's not the first time I've said it, but it bears repeating: 2022 was a strange year. Perhaps the games themselves weren't as wild as the industry itself, but we still had some great ones. We also had some not-so-great ones. So to close out 2022, let's do a slightly different Focus. I'm going to rank all of the games that I played this year — all of them.
This is going to be a long list, so strap in. Since I've already published my top 5 games, we'll start at the top and work our way down. Keep in mind these are rated based on my own personal level of enjoyment with these games. If you disagree with me? Good! I welcome discussion! (Except where the bottom five are concerned. I will not be taking questions on those)
Honorable mentions
Before I start ranking the games I played, let me begin by telling you which games you're not going to see on this list – for the simple expedient that I didn't play them. Unfortunately, I'm not blessed with infinite time, so I could only get to so many of them. These games include (but are not limited to):
Goat Simulator 3
Rollerdrome
Dorfromantic
SpiderHeck
Any sports titles
Rogue Legacy 2
AI: The Somnium Files – nirVAna Initiative
The Mortuary Assistant
Gran Turismo 7
Tinykin
I wish I could have played all of the above – it's strictly a matter of time limits that I didn't. The Mortuary Assistant is a particularly deep cut, as I do love my horror games. I'm also sad that I didn't get time for the second AI: The Somnium Files game. I like the first one quite a lot, but I'm not actually done with it yet, hence my reluctance to start the sequel.
Also, I want to forewarn you of some games I did play that won't be on this list. Here are a few honorable mentions:
Slime Rancher 2 & Coral Island
Both of these games put a big smile on my face. Anyone who knows me knows I love Slime Rancher, and Coral Island scratched my Stardew-like itch. However, both games are early access. I don't want to officially judge them because they're explicitly incomplete. It wouldn't feel fair. But I'll revisit these later, I promise.
Powerwash Simulator
I wanted so much to like this game — the concept alone is so good. But I couldn't play it for more than a few minutes without getting seasick. I can't judge the game for that — my biological peccadilloes aren't the developer's problem. But the fact remains I couldn't physically play this game very much.
Lost Ark & Splatoon 3
Anything multiplayer on the below list, I felt I saw enough of to make a good judgement. Lost Ark and Splatoon 3, not so much. But I want to acknowledge them, as I felt they were generally well-made games. I simply didn't get enough of them to put them on this list. Also, adding more would disrupt the nice "70" on the list. You know, priorities.
Games 1-10: Mount Olympus
I won't give my Top 5 here, as I already wrote about them in another article, which you can read here. So we'll start at number 6.
6. Stray
Like most indie games this year, Stray wasn't a very long game. But it made full use of every moment, as players followed the adventure of a sweet orange cat. The Cat explores a number of environments, including a cyberpunk city that's possibly my favorite game environment of 2022. Stray was everything it needed to be: More than just "the Cat game," but a very good Cat game all the same. It also had one of my favorite game endings of the year, though I won't spoil it.
7. Teenage Mutant Ninja Turtles: Shredder's Revenge
I'm a sucker for a good throwback and Shredder's Revenge was a delightful throwback indeed. With some games, if they have good enough gameplay, I'll just discount the story. That's exactly what I did here. Who cares if the "story" is comparable to an episode of a cartoon? Just let me absolutely demolish the Foot Clan — that's all I need. The fact that I could actually unlock a character, as opposed to having to buy them as DLC put the biggest, stupidest smile on my face.
8. Elden Ring
Hear me out! Elden Ring was technically a better game that several of the games that beat it in this ranking. But I confess it took me a while to get into it. Still, it eventually won me over, if only because it's one of the most beautiful games I've played in the last five years. The exploration also freed me from the fetters of previous Souls game and I was able to enjoy myself, even if everything in the whole world was able to ring my bell on the regular.
9. Kirby and the Forgotten Land
I'll never forget the first moment I, as Kirby, inhaled a car in Forgotten Land. Here's me, waiting for my (real life) car to get serviced and all of a sudden Kirby pulls that on me. I was so pleased to see it because I knew everything that came after was going to be fun. And it was! I wasn't expecting to like this game over some other "family-friendly" titles this year, but it won me over with its good humor, charm and some genuinely difficult endgame bosses.