South African Law and Tech Firm VNB Launch Token tributed to Nelson Mandela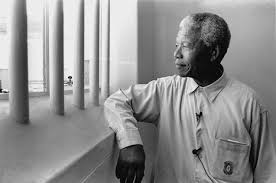 South African Law and Tech Firm VNB, Virtual Nation Builders, has just made a major announcement that is sure to make waves in the world of finance and technology. In honor of the late and great Nelson Mandela, VNB is launching a new cryptocurrency token called Cowrie, which will come with a 27-year vesting period, paying tribute to Mandela's 27 years of imprisonment.
But that's not all. VNB is also committing to donate 30% of all Cowrie token profits to the Incorruptibility Trust, a charity that works to promote ethics, transparency, and accountability in government and business.
The launch of Cowrie is an exciting development for those who believe in the power of blockchain technology to create a fairer and more equitable world. With its long vesting period, Cowrie is designed to encourage long-term investment and stability, while its commitment to donate a portion of profits to charity makes it a truly socially responsible token.
VNB is a firm that has long been at the forefront of innovation in the law and tech industries. With its extensive experience in blockchain and cryptocurrency, the company is well-positioned to bring Cowrie to market and help it achieve widespread adoption.
"We are proud to pay tribute to Nelson Mandela and his legacy of justice and freedom with the launch of Cowrie," said Maurice Crespi CEO for VNB. "This new token represents a major step forward in the evolution of cryptocurrency, and we believe it will play a key role in shaping the future of finance and technology."
The launch of Cowrie is a major milestone for VNB and a testament to the company's commitment to using technology for the greater good. With its combination of long-term stability and social responsibility, Cowrie is poised to become a leading player in the world of cryptocurrency and a true symbol of the spirit of Nelson Mandela.

The Rise of Cowrie tokens: A Gift for a Better Future for Africans
Virtual Nation Builders and Stallion Security recently gifted over 7000 security guards with Cowrie Crypto Tokens, a revolutionary digital currency aimed at uplifting Africans. The Cowrie Token was initially valued at just 3 US cents, but since the gift, its value skyrocketed to over 20 US cents.
The total value of Cowrie gifted at its current value is over R2,4 million.
Cowrie is a decentralized cryptocurrency that provides a secure and reliable platform for transactions, without the need for intermediaries. It is based on blockchain technology and is designed to be fast, transparent, and accessible to everyone.
The Cowrie is more than just a digital currency. It is a symbol of hope and opportunity for the people of Africa, who have long been marginalized by traditional financial systems. With Cowrie, individuals and businesses can take control of their financial future and participate in the global economy, without having to worry about the high fees, long wait times, and other obstacles that come with traditional banking.
The Cowrie is also a great gift to give, as it has the potential to increase in value over time. This makes it a unique and meaningful way to show appreciation and support for the people you care about. Whether you are a business owner looking to reward your employees, a friend or family member looking for a special present, or just someone who wants to make a difference in the world, Cowrie is the perfect choice.
Cowrie Crypto tokens are the future of money, and with their rapidly increasing value, they are the best gift you can give. With Cowrie, you are not just giving a simple digital currency, but you are also helping to uplift and empower the people of Africa. Whether you are an investor, a philanthropist, or just someone who cares about the future of the world, Cowrie is the coin to gift

The UK and European communities should support the South African launched Cowrie Token for several reasons. Firstly, Cowrie is a socially responsible token that is committed to using its profits for good, with 30% being donated to the Incorruptibility Trust to promote ethics, transparency, and accountability in government and business. Secondly, Cowrie is designed to encourage long-term investment and stability, with its 27-year vesting period, making it an attractive option for those looking to make a responsible and secure investment. Lastly, supporting Cowrie is a way to show solidarity with the South African community and to be a part of the global effort to use technology for the greater good. By embracing this innovative and responsible cryptocurrency, the UK and European communities can help drive positive change and build a fairer and more equitable world.

To support and buy Cowrie visit the DEX at: https://pancakeswap.finance/swap?inputCurrency=0xDe51D1599339809CaFB8194189cE67d5BdcA9E9E&outputCurrency=0x55d398326f99059fF775485246999027B3197955
Cowrie BEP20 contract address: 0xDe51D1599339809CaFB8194189cE67d5BdcA9E9E