Why Do You Need Farm Labor Contractor Insurance? Ultimate Guide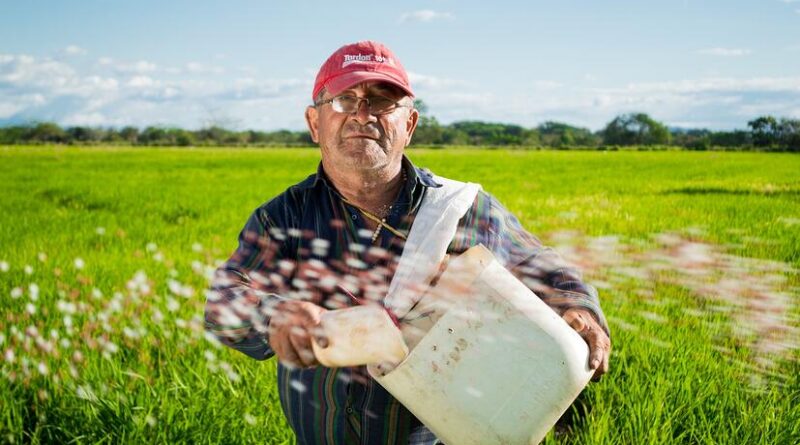 If you are planning on running a Farm business, you need to consider the Farm Labor Contractor Insurance. Unless you are planning on working on the farm yourself, you are most probably going to hire employees to take care of the farm for you. And to do that, you are going to need a farm labor contractor who would help you get the best people to do the job for you.
Although hiring people would make things a whole lot easier for you, it would also bring liability for you as the owner of the Farm. You Need to Invest in Farm Labor Contractors Insurance if you want to save yourself from any kind of potential problems regarding the farm labor, in the future. It is smart risk management tool that you need to use for your own good, as well the for the good of the employees work on your land.
This type of insurance would cover for the injuries received by the workers working on your farm and would protect you in case an employee files a lawsuit.
Who is this Insurance for?
Running a Farm business is not an easy job. If you don't know the ins and outs of this business, you can get yourself in problems that you just won't know how to get out of.
The biggest of these issues is that of a lawsuit in case one of your employees get hurt when working on your Farm. There can also be problems like loss of crops, livestock and diseases that can affect your annual yield. If you don't know how to deal with these problems, then you just can't expect your business to grow in the best way.
Th is where Farm Labor Contractors Insurance comes into play. This insurance is for your protection, in case an employee files a lawsuit against you or you have unexpected loss because of uncertain weather conditions.
Workspace accidents are unexpected and can happen to anyone, at any time. But being the owner of an established business, you need to make sure that you do everything that you can, to deal with these disasters in the best way. And for that, you have to invest in the Farm Labor Contractor Insurance. Plus, this insurance is easy to avail, and its terms and conditions are easy to understand.
 How Does this Insurance Work?
This insurance policy works almost exactly like any other insurance that you can find out there. The insurance provider would receive the funds from you, they would invest in a business and they profit that they get from it would be used to cover your losses.
You just need to find the best insurance deal within your budget. This is where the most of your struggle would lie. You need to find the best insurance rates and a policy that would cover most of the potential issues that you might face at your workspace. You need to find an insurance agent that can tell you about the Farm Labor Contractors Insurance options that are out there. These agents would recommend the coverages that you should go for, to make the most of the insurance.
Once you have found a reputable insurance provider, you can go and talk to them about the rates and the terms & conditions for the insurance. Once you have all the facts straight, you can go on and see if that works for you. We recommend that you get at least 2,3 different quotes from different insurance providers to get the best deal in your budget. This is the only way for you to make the most out of your labor contractor insurance for your farm.
Final Words
That's all there is to it. At the most basic level, the farm labor contractors insurance would ensure your safety as well as that of your employees who are working on your Farm. It is an essential investment for your business that you need to carefully think and plan about. So, make sure to check out what this insurance is all about. We assure you that you would thank yourself in the long run, if you decide on going for insurance for Farm Labor contractors.