Pamela Anderson memoir bares soul on fame and heartbreak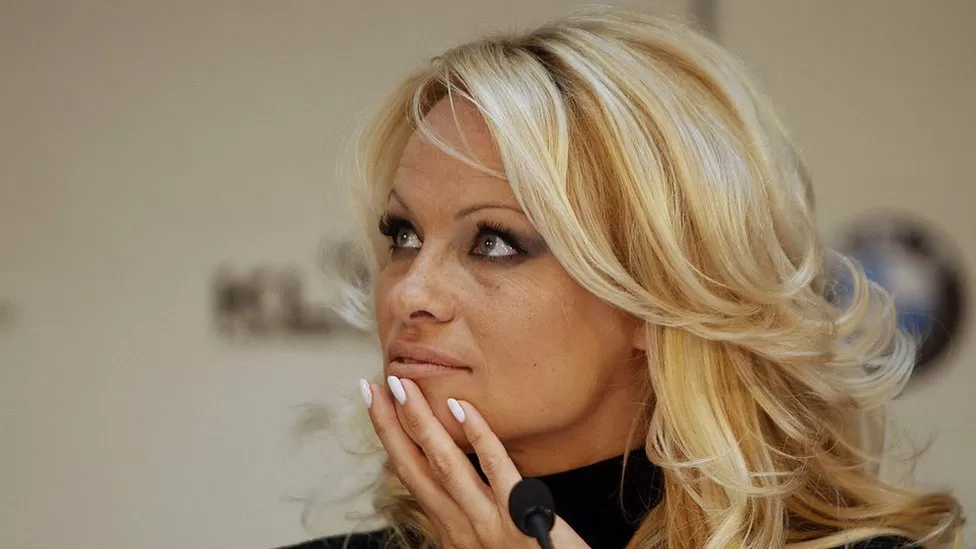 Pamela Anderson
In the 30-odd years since she first ran along the California beaches in Baywatch – the lifeguard drama that remains one of the most-watched series ever – fans and critics have become acquainted with different parts of Pamela Anderson's life story: Playboy covers, a leaked sex tape and many marriages.
A stolen VHS, featuring intimate footage of Anderson with her first husband Tommy Lee, was distributed for more than $75m (£60m) in sales in the first year alone, and a fictionalised account of the ordeal made by Hulu earned widespread acclaim and 10 Emmy nominations.
On Tuesday, the Canadian-born platinum blonde will tell that story herself, in both a memoir and a nearly two-hour Netflix documentary.
Anderson, 55, reportedly began working on the projects years ago, when she first learned about the Hulu series Pam & Tommy.
"I blocked that stolen tape out of my life to survive. And now that it's coming up again, I feel sick," she says in the documentary trailer. "I want to take control of the narrative for the first time."
Here's a look inside Anderson's new book Love, Pamela (written without the help of a ghost-writer), a close-up of one of the most recognised women in the world.
Violent childhood in small-town Canada
Anderson was born in Ladysmith, a small town in British Columbia's Vancouver Island on Canada's western edge.
She described her childhood within the island's forested expanse, making dirt-pies and chasing garter snakes next to "fragrant purple lilacs, sour grapes in vines strangling the trunks of tart green apple trees".
But these idyllic scenes are cut with the loud and sometimes violent conflict between her young parents. Anderson has previously said how her father, an alcoholic, was physically abusive to her mother.
And Anderson, too, suffered harrowing abuse, recounting three separate instances of sexual violence, all before she turned 18.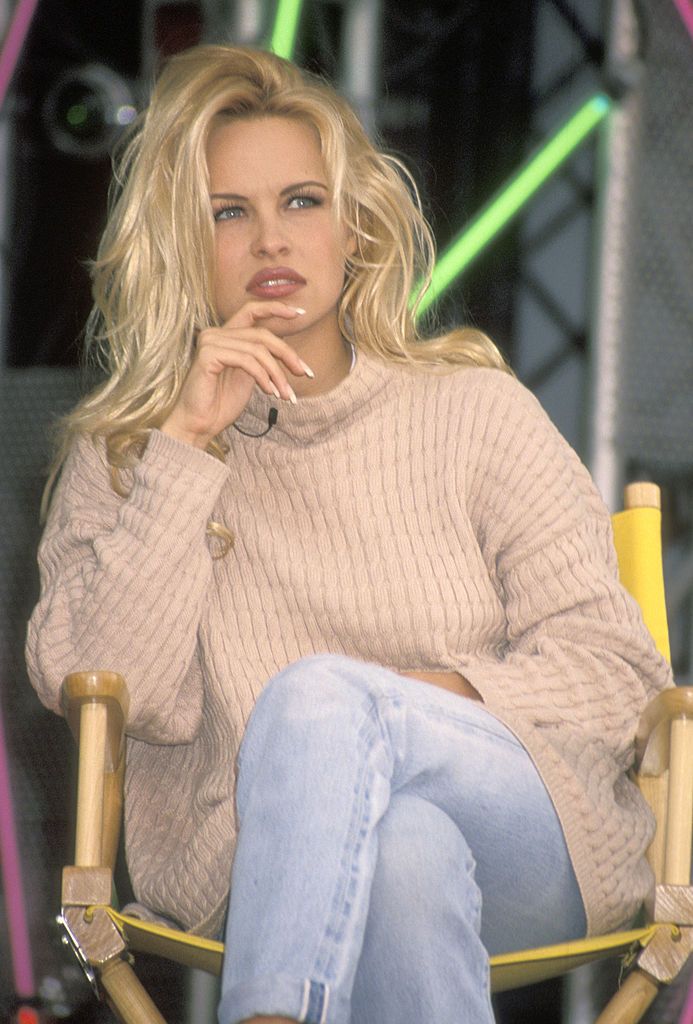 In one, Anderson says she was molested by a female baby-sitter between the ages of six and 10. "My parents thought she was generous and kind, when really, it was just a way to get them off the scent," she writes. "At the time I couldn't understand any of it. She threatened me and told me not to tell anyone. Or else."
Then, when she was just 12, a 25-year-old acquaintance raped her. Later, at 14, a high school boyfriend and a group of his friends sexually assaulted her. "I didn't tell anybody," she writes. "I just blocked it out."
Plucked from obscurity into Playboy
Anderson was 22 years old and working at a tanning salon when she was discovered.
Sitting with a friend at a BC Lions football game, Anderson was picked up by a roaming stadium camera, her image projected on the Jumbotron while wearing a T-shirt with the logo for LaBatt, a Canadian beer company. LaBatt took notice – quickly hiring Anderson as a spokeswoman, plastering her face on posters and in commercials.
Playboy soon followed, summoning her to Los Angeles for a photoshoot. Promoting her book this year, Anderson told the Sunday Times that she got the call from Playboy the same day she found out her fiancé was cheating on her.
"Doing that first photoshoot gave me this little kind of portal on what it felt like to be a sensual woman," Anderson said. "My sexuality was mine. I took my power back."
The Baywatch star would go on to pose for 14 Playboy covers – more than anyone else in the magazine's history. She has said that Playboy founder Hugh Hefner was the only person who treated her with total respect.
The many marriages
"As I matured, I noticed most of my boyfriends were bad – and progressively got worse," Anderson writes.
Early boyfriends were macho and volatile, perhaps modelled after her father. But none of them seemed to deter her desire for romance.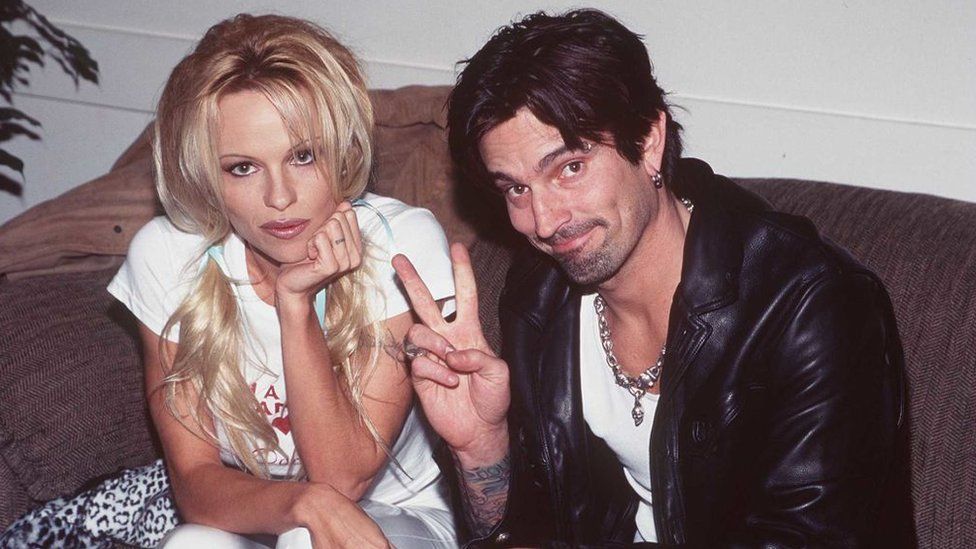 Anderson has been married six times to five different men. Most famous, perhaps, is the first: Mötley Crüe drummer Tommy Lee. After a four-day courtship in February 1995, the two wed on a beach in Cancún, Mexico – Anderson in a string bikini.
But what began as a dream-like fantasy came crashing down, three years and two children later. The violent end was precipitated, Anderson says, by the sale and distribution of footage of her and Lee having sex, footage that was stolen from a safe in their Malibu, California, home.
"It ruined lives, starting with our relationship – and it's unforgivable that people, still to this day, think they can profit from such a terrible experience," Anderson writes, saying the sex tape theft and ensuing scandal was "one of the most difficult things I have gone through".
Lee later served six months behind bars for kicking Anderson as she held their seven-week-old son, Dylan – violence that pushed her to file for divorce. The two have reconciled several times since. Anderson describes her relationship with Lee as maybe "the only time I was ever in love".
A visit to the Kremlin
Anderson, who lives with three dogs in her late grandmother's home in Ladysmith, is a long-time vegan, People for the Ethical Treatment of Animals (Peta) spokeswoman, animal rights activist and campaigner for environmental protections.
That activism has led to some strange, high-profile encounters, including with Russian President Vladimir Putin, whom she met while on a trip to the Kremlin for Peta.
"Putin was only in the room once, but he heard of everything. I would get messages from other people that he was pleased that I was there – he kind of got a kick out of me," she told Variety.
Anderson's advocacy also led to a friendship with Julian Assange, a friendship that included several visits to see the Wikileaks founder in the Ecuadorian embassy in London, where he sought asylum.
The relationship was platonic, she said. "We would just talk through the night and drink mezcal and laugh and tell stories."