The Anti-Prediction Article: What Won't Change In Healthcare In 2023?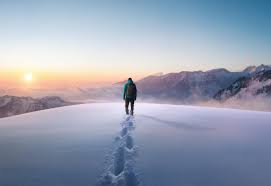 It's beginning to look a lot like the holidays, which in healthcare means we're starting to see a lot of predictions about what will come to pass in 2023. Some authors have proven remarkably prescient in their previous predictions.
The overwhelming majority will be wrong.
Why? For many reasons. Among the biggest: predictions are made at a point in time, while the real world changes constantly, and so do all of us, in response. Healthcare in the U.S. is an incredibly complex medical-industrial complex with stakeholders whose interests are so varied, conflicting and competing that aeffecting change may only be exceeded in difficulty by predicting what change is likely to break through.
Only those who have been working in healthcare and successfully innovating over time. Change in healthcare tends to occur one step at a time. Understanding what won't happen in the short term can be even more critical to strategic and investment decisions than predicting long term trends.
To that end, here are some experts' "anti-predictions" of things that we won't see in 2023:
1) Consumers Won't (And Maybe Shouldn't) "Take Control" Of Their Healthcare
If there's one theme that has emerged as conventional wisdom among healthcare innovators over the past decade (or two), it has been that consumerism is coming to healthcare, and that's a good thing.
"I don't think 2023 will be the year that consumers will take control of their healthcare," says Roy Schoenberg of Amwell, who is both a licensed physician and holds a Masters in Public Health.
While new tools, technology and federal policy exist to empower people to take control of their healthcare data, there remains a lack of critical infrastructure and incentives in place to do so for most Americans, explains Paul Uhrig, Chief Legal and Digital Health Officer at Bassett Healthcare Network. "People seem to care less about control of their data, and more about getting the right data to the right place at the right time without them having to worry about it," says Uhrig.
Schoenberg challenges the notion that consumers need to take control of their healthcare, even suggesting that industry needs to "grow up" from that viewpoint.
"Healthcare is there to help us when we're vulnerable, and healthcare providers are there to provide care – they are the experts. This is a staple of the healthcare industry, and it conflicts with the notion that consumers need to take control," he notes.
2) 2023 Won't Be a Big Year For Big Tech In Healthcare
"I don't think we're going to see much activity in healthcare in 2023 from big tech companies," says Sean Duffy, CEO of Omada Health, a virtual care company founded in 2011 focused on helping people manage chronic conditions. (Notably, he excludes Amazon from this blanket statement, as the company hired Aaron Martin to head its healthcare efforts).
Duffy is hardly alone in this thinking. Schoenberg of Amwell explains that there has been a fair amount of activity and interest in healthcare from "big tech" players in recent years. One could look to Tim Cook's pronouncement that Apple's greatest long term contribution to humankind will be healthcare.
For Schoenberg, who started Amwell in 2006 and 14 years later brought it public, patience is a virtue. "I appreciate the efforts and they are good efforts, but I don't think we will see meaningful change in 2023 as a result of big tech firms," says Schoenberg.
Color Dave Wessinger a skeptic as well. "In 2023 we will see a continuation of this 'failure to launch' across big tech because of a lack of specialized, insider knowledge involving the many facets of healthcare delivery," speculates Wessinger, an industry veteran and CEO of post-acute technology company PointClickCare.
3) Digital Health Does Not Rebound (Very Quickly, Anyway), May Feel "Boring"
If 2021's record-breaking year of $29B invested in digital health was the party, and 2022 was the after-party, then 2023 may feel like the proverbial hangover. Still, for industry veterans, this isn't necessarily a bad thing.
Sanjula Jain, SVP of Market Strategy and Chief Research Officer at Trilliant Health, points to an oversaturation of digital health companies, which has overwhelmed employers and brokers for the past few years. She believes this "will come to a head in 2023," and suggests companies focus on viable long-lasting use cases.
Firefly Health's Fay Rotenberg sees the funding environment impacting both new and existing startups. "There will not be many net new companies targeting specific conditions funded in 2023," Rotenberg notes. She points to an opportunity for companies that have already started to find product-market fit and scale, explaining that, "It will be the year of blunt instruments, the best of which are aggregators that can meaningfully engage an entire population and guide individuals to the appropriate solutions."
Ultimately, Rotenberg sees this a natural winnowing process, and one that should reduce confusion in the market. Whether this is a good thing or a bad thing depends on one's perspective.
One thing that seems clear, though, is that
"Things will be tough in the first half of 2023 at least. It may feel boring," says Omada's Duffy.
4) Value-Based Care (VBC) Doesn't Take Center Stage
Oh, how the healthcare industry, academics, and policymakers have been hoping that a shift to value-based reimbursement models will align incentives and help to achieve the Triple Aim (or is it quadruple aim?) of healthcare.
If only it were that simple,, because the existing and predominant fee for service models create so many
Despite "the enormous volume of chatter about it, when rigorously examining all the APM (advance payment models) in healthcare today, most of what we refer as VBC is actually fee for service with potential upside bonuses," says Nadav Shimoni, Head of Digital Health at Arkin Holdings.
Privia Health is a company uniquely situated to provide a viewpoint on the matter, as it offers a technology platform to help physicians remain independent and enter into risk-based value contracts. Despite momentum toward value-based reimbursement, the company's President and COO Parth Mehrotra does not see it reaching the tipping point in 2023. "Fee for service reimbursement will remain a large and important part of most physician / provider entities in both ambulatory and facility settings," Mehrotra explains.
5) There Will Be No Retreat From Virtual Care and Telehealth
One of the silver linings of the pandemic was the degree to which it drove discovery of telehealth by both consumers and providers. This was in no small part due to a temporary relaxation of federal rules and regulations surrounding how telehealth would be reimbursed, made possible by the public health emergency (PHE).
Though the PHE was renewed in October for 90 days, there are questions around how much longer there is a credible case for the emergency status.
"There may be a revocation of the public health emergency, but I don't think it will change the status of many of the telehealth waivers, like reimbursement and site of care restrictions," says Schoenberg of Amwell, one of the largest telehealth technology companies.
Schoenberg believes Congress and CMS have seen enough to make many of the temporary measures permanent through other means.
Jain of Trilliant Health cautions that such policy changes should be viewed with skepticism as it relates to the opportunity for telehealth. "Additional policy levers that facilitate increased access to telehealth won't necessarily guarantee greater adoption," she explains.
Regardless, with UnitedHealth Group recently reporting that 30% of new members selecting virtual-first care plans, it seems that telehealth and virtual care is here to stay.