2022, the year of digital fashion and the rise of the metaverse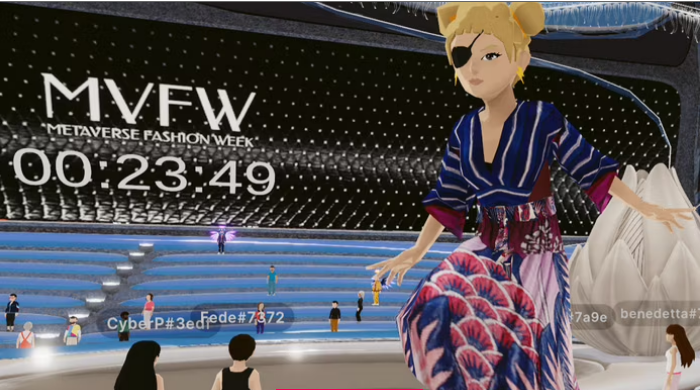 The term 'metaverse' became completely unavoidable this year, making its way into the mindset of nearly every consumer and trickling into almost every brands' marketing strategies. Whether it was the regular non-fungible token (NFT) drops, the opening of virtual retail spaces or the introduction of virtual influencers, the world of digital fashion has only grown, setting up an exciting precedent for what could be to come. Before reading, brush up on your metaverse terms here.
While 2021 may have officially been the pinnacle year for NFTs, their usage by fashion brands seemed to have prominently seeped into the beginning of 2022 through branded launches and digital clothing drops. While the likes of Balmain, Gap and Gucci got in on the trend, either through collaborations or platform unveilings, other fashion companies were instead tackling the drawbacks that come from ownership within the digital world. Hermès took to suing creator Mason Rothschild for alleged "trademark infringement" over his release of NFT 'Metabirkins', stating that the artist was "appropriating the brand" through the launch. A similar filing was later sought by Nike against StockX, which released NFTs using the brand's logo and likeness.
The phenomenon of virtual events became increasingly evident this month, with a handful of digital-first fashion weeks and conferences taking place simultaneous to the real life fashion week season. Digital Fashion Week NYC concluded its third edition, Everyrealm teamed up with Jonathan Simkhai on a fashion show in open world platform Second Life and even Paris Hilton got on the movement, with the unveiling of her own fashion week in partnership with Boohoo. Meanwhile, participating designers in "normal" fashion weeks also implemented digitalisation into their in-person shows, with some launching games, digital collections and NFTs next to their physical lines.