Elon Musk testifies Saudis backpedalled from Tesla deal, ASX hits nine-month high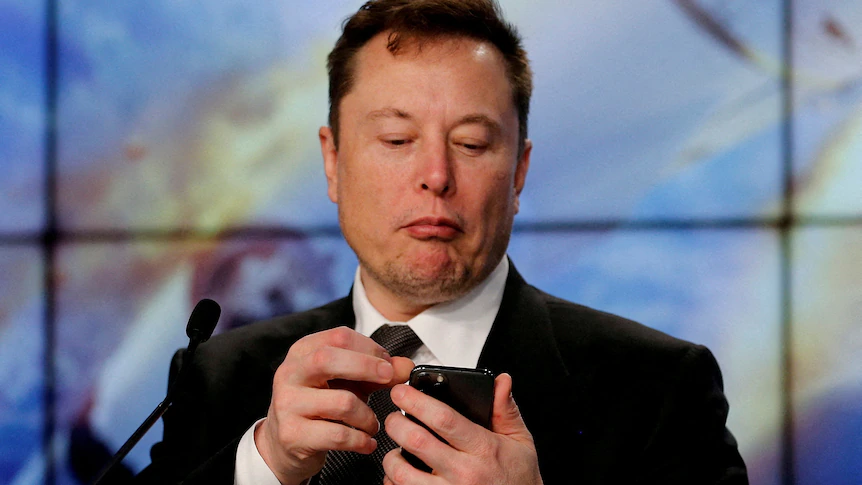 Elon Musk:Investors are still feeling very optimistic as the Australian share market has risen to its highest level since April, while a tech rebound boosted Wall Street overnight.
Elon Musk has taken the witness stand for a second day to defend against allegations that he misled Tesla investors, and Spotify is the latest company to announce sweeping job cuts, with plans to sack 6 per cent of its workforce.
See how the trading day unfolded.
Elon Musk told jurors on Monday that he was sure he had locked up financial support from Saudi investors in 2018 to take his electric car maker Tesla.
The tech billionare also said he and could even have used his stake in rocket company SpaceX to fund a buyout.
At a trial in San Francisco federal court, the Tesla chief executive, who said he was tired from a lack of sleep, spoke quietly and calmly during roughly five hours of testimony.
"With SpaceX stock alone, I felt funding was secured" for the buyout, he told a jury, referring to the aerospace company where he is also CEO.
He added later that he chose not to take Tesla private due to a lack of support from some investors and a wish to avoid a lengthy process.
Musk is defending against claims that he defrauded investors by tweeting on August 7, 2018, that he had "funding secured" to take Tesla private at $US420 per share, and that "investor support is confirmed".
The trial tests Musk's penchant for taking to Twitter to air his sometimes irreverent views, and when the world's second-richest person can be held liable for crossing a line.
Tesla's stock price surged after Musk's 2018 tweets, only to fall as it became clear the buyout would not happen.
Investors say they lost millions of dollars as a result.
Business conditions fell 8 points (to +12) in December. That's well above its long-run average.
On the other hand, business confidence improved by 3 points (to -1). It remains in negative territory for the second month in a row.
So far, markets are still inclined to think the central bank will raise its 3.1% cash rate by another quarter point.
But they have also priced in a 40% chance it will pause, given that interest rates have climbed by 300 basis points since May.
"After holding up relatively well in recent months, business conditions eased significantly in December with the trading conditions, profitability and employment indexes all falling," said NAB chief economist Alan Oster.

"The falls were significant and occurred in every sector.

"That said, conditions are still significantly above long run averages.

"As a result, the main message from the December monthly survey is that the growth momentum has slowed significantly in late 2022 while price and purchase cost pressures have probably peaked".