At long last, foreign investors can now invest in China's VPN Market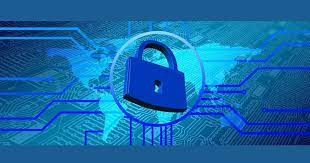 In Beijing, the Chinese government finally declared that foreign companies can now invest in the ownership of their virtual private network services throughout the nation.
However, foreign investors are only permitted to purchase up to 50% of VPN businesses established in China. This restriction gives China the ability to maintain control over domestic goods that have been approved while providing a significant incentive for future investments.
Changes to investment caps on information services for various application stores, internet providers, and other topics are also covered by the policy update.
Everyone is shocked by this news because China has been fighting international VPNs for a very long time, preventing their entry into the nation, and imposing fines and punishments on users who disobeyed the banning laws. The only issue China had with VPNs was that they allowed users to bypass the Great Firewall and access foreign websites that were supposed to be blocked due to government censorship.
China will not relax its stringent control and internet access restrictions, despite the new measures the Chinese government has taken to attract international investment.
The state will continue to put pressure on foreign businesses to follow its rules.
What regulations have China put into place for incoming international investors?
The Chinese government's first priority is to impose internet censorship. They took care to keep local servers running so that user data could be stored and made accessible to local law enforcement. They also informed the investors that users who appear to be employing a censorship bypass method may be blocked and reported.
China seeks to develop its many service businesses under this new program.
Additionally, the Chinese government is considering allowing access to their digital behemoths Tencent and Alibaba by expanding the search engine market on the Chinese internet.
The Ministry of Industry and Information Technology of China is currently creating precise laws and regulations that would compel all Chinese businesses to allow the appearance of their competitors' websites in search engine results.
It would be an unprecedented move for the Chinese internet, one that would make dominating it harder than it has ever been if the Ministry of Industry moves forward with these new laws and regulations.