Why a Mortgage Company is Your Best Option for First-Time Homebuyers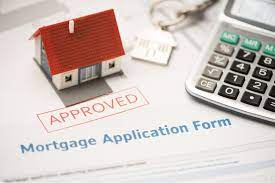 Purchasing your first home is exciting but also overwhelming. There is a lot of information to absorb, especially regarding mortgage companies. A mortgage company is a specialized financial firm that offers home loans to people who cannot afford to purchase a property outright. Mortgage lenders use underwriting guidelines to assess a person's credit score, debt-to-income ratio and savings.
Low Down Payments
While the conventional wisdom has long been that you need to save at least 20% for a down payment on a home, the reality is that this may not always be the case. Many first-time homebuyers find that putting down as little as 6% is possible.
Many mortgage companies offer low down payment programs with varying eligibility requirements. Some provide a variety of first-time homebuyer programs, including 30-year fixed-rate mortgages with down payments as low as 3%.
Matched savings programs are another option, whereby buyers deposit money in a bank, government agency or community organization that will match it dollar for dollar to help them reach their down-payment goals. Additionally, first-time homebuyers can use crowdfunding to collect gifts from family and friends to help with their down payments. Lastly, some mortgage companies have specialized programs that provide down-payment assistance for veterans, teachers and people with lower credit scores.
Expert Advice
Whether you're buying your first home or are a repeat buyer looking for a better deal on your next one, shopping around for the best mortgage rates and terms is always a good idea. Using a mortgage company that can answer all of your questions in person and provides the mortgage options that make sense for your situation is essential. For example, a first-time homeowner may need to know about loan programs like FHA and VA mortgages allowing low down payments. They might also want to consider a 15-year mortgage, which will save tens of thousands of dollars in interest fees and eliminate the need for PMI, but it's important to talk with an expert and decide what type of loan is right for you.
A mortgage company Georgia can also help you find first-time homeowner grants or down payment assistance programs for your area. These can help you afford a larger home, allowing you to meet other financial goals, like saving for retirement or building an emergency fund.
Low Interest Rates
For first-time homebuyers, the cost of a new mortgage can seem overwhelming. But there are programs available to help at every step of the way. Banks, credit unions, mortgage lenders and brokers all play a role in the mortgage lending process. But the right lender can make all the difference. If you're ready to buy a new home, consider getting personalized rate quotes from several mortgage companies. Just compare apples-to-apples, as rates and fees can change daily.
Convenience
Between finding the home of your dreams, packing up your things, passing the inspection and sealing the deal, buying a home can be stressful. Having someone you can work with throughout the mortgage process to ease some of that stress can make all the difference. Local lenders offer personalized service with a dedicated support team. Their loan officers shop at the same grocery stores as their clients and live in the communities they serve, so they have a vested interest in making sure your mortgage closes on time and as smoothly as possible. A mortgage company offering a wide range of products can help you find the best solution. Unlike bank or credit union loan officers who have access to the loans they provide, mortgage brokers can connect you with various options. This can save you valuable time while giving you the leverage you need to negotiate with a lender.