Hayde Miller: An Author Inspiring Mental Awareness and Self-Help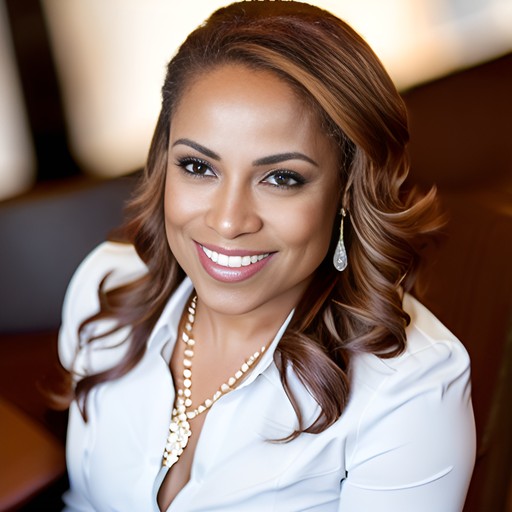 Hayde Miller is a talented author with a focus on producing works in the genres of self-help and mental awareness, stress-relief adult coloring books, daily journals, and activity books for children. As an independent author, she has honed her craft through diligent effort and dedication to her writing journey. Hayde is also a proud member of the ALLi Alliance, a reputable professional organization dedicated to supporting self-published and independent authors. In this article, we will provide an in-depth exploration of Hayde Miller's writing career, her published works, and her affiliation with ALLi Alliance.
Who is Hayde Miller?
Hayde's Background and Inspiration
Hayde Miller was born and raised in Panama City, Panama, and is fluent in reading, writing, and speaking Spanish. Her strong desire to read, write, and create began at a young age, and she loves the way words keep a reader engaged. She draws her inspiration from her life experiences, including her struggles and victories. As a result, she has authored a range of books that cater to different audiences.
Hayde Miller has written a number of books, including stress-relief adult coloring books, daily journals, and activity books for kids. Her work is designed to help people connect with their inner selves and overcome the challenges they face in their daily lives.
Hayde is a member of the Alliance of Independent Authors, a global nonprofit organization that supports self-publishing authors in achieving their goals. Through this organization, she has been able to connect with other writers and learn from their experiences, which has helped her to grow as an author.
Hayde Miller's Writing Journey
Hayde Miller has always been an avid reader and writer. She is excited to announce that her debut novel will be released in July, marking the culmination of her dedication to honing her writing skills over the years. Hayde Miller has worked for Southwest Airlines for over 24 years in the in-flight department. She graduated from Lamar University as a nutritionist.
Journals and Activity Books for Kids
Hayde's journals and activity books for kids are designed to help children explore their creativity and develop their cognitive abilities. These books feature a range of engaging activities, from coloring pages and mazes to word searches and puzzles.
Each activity book is designed to be both fun and educational, encouraging children to learn and grow in a supportive environment. Hayde's journals, on the other hand, are designed for individuals of all ages who want to explore their inner selves and track their personal growth.
Stress-Relief Adult Coloring Books
Hayde's stress-relief adult coloring books are perfect for individuals looking to relax and unwind after a long day. These books feature intricate designs and patterns that allow readers to focus their minds and tap into their creativity.
The act of coloring is known to have therapeutic benefits, helping to reduce stress and anxiety while promoting mindfulness and relaxation. Hayde's coloring books provide a safe and supportive space for individuals to unwind and reconnect with themselves.
Self-Help and Mental Awareness
Hayde's self-help and mental awareness books are designed to provide readers with practical tips and advice on how to overcome their challenges and live their best lives. These books cover a range of topics, from anxiety and depression to mindfulness and self-care.
By sharing her personal experiences and insights, Hayde is able to connect with readers on a deep and meaningful level. Her books are designed to inspire and empower individuals to take control of their mental health and wellbeing.
Final Thoughts
Hayde Miller is an inspiring self-publishing author who is making a real difference in the lives of her readers. Through her range of journals, activity books for kids, stress-relief adult coloring books, and self-help and mental awareness books, she is helping individuals across the world to overcome their challenges and live their best lives.
As a member of the Alliance of Independent Authors, Hayde is a shining example of the power of self-publishing. Her work is proof that anyone can achieve their dreams if they are willing to put in the time and effort required.