Kylie Jenner reached France on her private jet ahead of Paris Fashion Week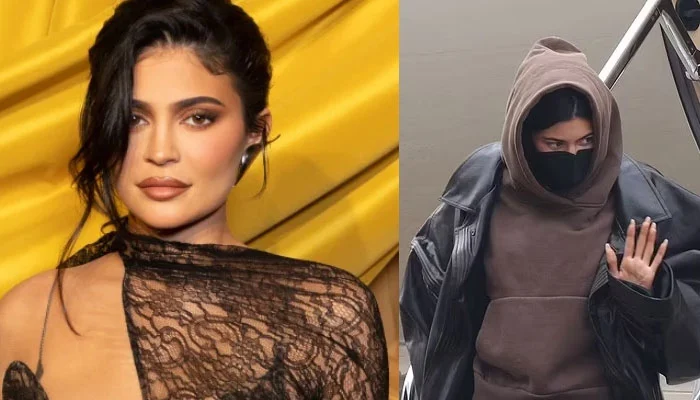 Kylie Jenner reached Paris, France on her private jet, ahead of Paris Fashion Week after disclosing her son's unusual name along with his face reveal.
On Sunday, January 22, bundled up in a brown hoodie and a pair of black pants as she waved to onlookers.
As per Daily Mail, the beauty mogul finished off her look with a stylish black trench coat as she stepped off her plane with several bags of luggage.
Kylie covered up her face with a black mast, in order to keep a low profile, and also covered her raven locks with the hood on her head.
The reality star's appearance comes after she revealed that her 11-month-old son is now named Aire, which means Lion of God, and also shared his face for the first time.