Remii – Best Electrical Fireplaces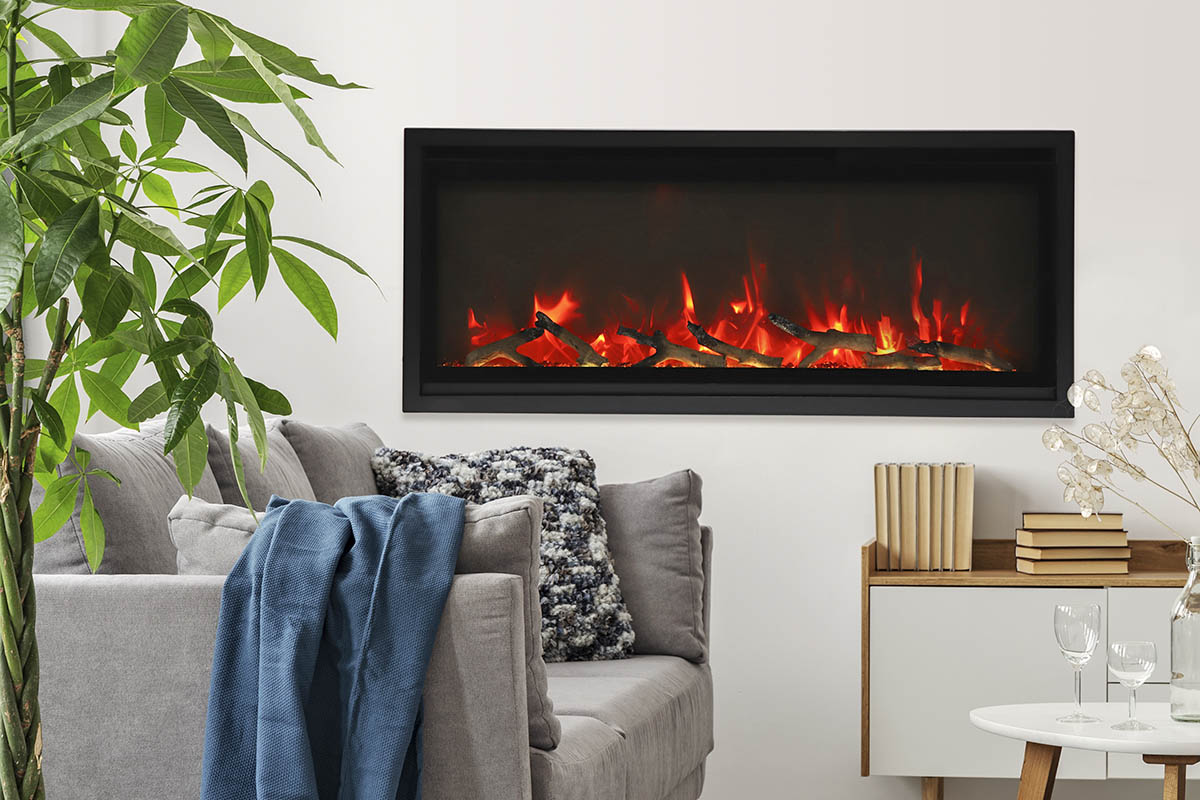 As the freezing wind starts blowing and winter starts announcing it's incoming the temperature level at our thermometer drops. To avoid getting frozen during this time we all start looking for ways to keep ourselves warm. What can be better and more affordable than heating appliances from remii? They are of excellent quality and can win hearts with their stylish looks. Getting cozy during winter does not necessarily come with a heavy bill to pay and that is made possible by remii.
Remii has an attractive range of electric fireplaces and accessories too. No matter where you want to fix your electric fireplace you will find a fireplace suitable for every wall. Slim, Tall, or three-sided choose any that fits your taste.
A few Ideas to Make Your Fireplace Stand Out-
You can place your electric fireplace on a wall covered with marble to make heads turn. The wall will act as a centre of attention.
You can choose to place your electric fireplace on a wall painted with bold colours to elevate the look of the wall and generate focus on the fireplace.
Using different fire media for your electric fireplace like transparent crystals. This will set your fireplace apart from others. And to get them you don't have to look any further either because you can get them from remii. Not only will you get transparent crystals, one can also get colored ones like blue and orange.
Natural Looking Decoratives-
If you are someone who is more into the natural look and the sight of the logs in a fireplace soothes your eyes then you can get log sets from remii. There is a variety of log sets available like- birch and oak logs. Adding wood to your electric fireplace will make it look like a traditional one.
You can enjoy the feel of being in front of a traditional fireplace even if it's not.
The fireplaces by remii can replicate the traditional fireplace by showing realistic flames and also the sound of wood burning.
Remii has some online retailers, the name of them is listed below: –
WoodlandDirect
Outdoorflames
FireplacesDirect.com
Electricflames
Spotix
HomeDecorey
Stylish Fireplaces
eFireplace Store
Remiibelieves in keeping things as slim as possible because it not only looks good but also saves up a lot of space.
One must give a try to their electric fireplaces because it is a great way of staying warm during winter without having to deal with soots released from traditional fireplaces. These fireplaces are easy to operate and one does not have to go set up logs. Just by the help of a remote one can control their fireplace. Electric fireplaces by remiido not need maintenance oftenly and even when it is needed the cost for it is a lot less compared to traditional fireplaces.
In the case of traditional fireplaces, it is impossible to change their location so even if you want to make changes to your interior you cannot do much about your traditional fireplace.
If one gets an electric fireplace, they won't have to get logs or gas to start generating heat. Even one can control heat easily. Fireplaces are not only for keeping us warm but also, they are becoming an attractive feature of households.
You can relax at your home and your electric fireplace will get delivered to your doorstep. Just choose the one you would like at your home through the online catalog.
The stress of going and checking out several stores to find the right product will make a person exhausted, so we have our online catalog where you can choose your desired product.