Top Beauty Brands' Climate Commitments Lack Credibility, Says Report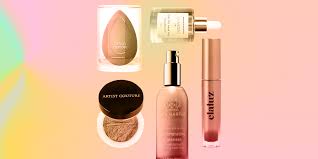 The world's biggest beauty companies aren't doing enough to tackle their emissions, according to a new report by climate consultancy the Carbon Trust's Net Zero Intelligence Unit.
Though demand for "clean" beauty (loosely defined as products that claim to contain safe, natural, organic or eco-friendly ingredients) is growing rapidly, there is little evidence that the sector's biggest players are delivering on emissions reduction goals, the report found.
None of the world's ten largest beauty companies have set independently validated net zero targets to balance greenhouse gas emissions with removals; several have reported that their emissions are increasing; and efforts to address emissions in the raw material supply chain and during consumer use (where most of the sector's impact takes place) are limited, according to the report's analysis of public disclosures by the world's top ten beauty companies by revenue.
Learn more:
Can Refillable Beauty Go Mainstream?
Chanel, Dries Van Noten and Target are debuting beauty products that are meant to be replenished, in a sign that the concept may be starting to catch on.