What One Man's Journey With Acute Myeloid Leukaemia (AML) Taught Him About Chemo and His Body – Hans Kristian Finstad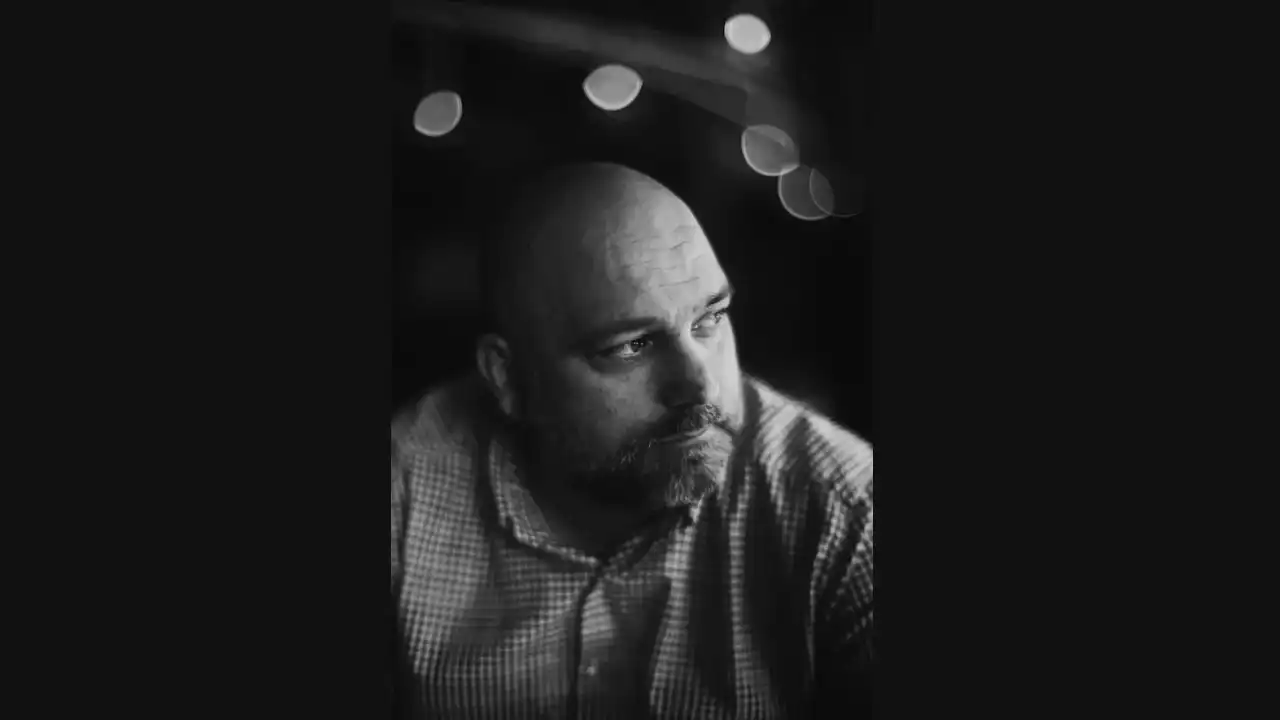 Acute myeloid leukemia (AML) is rare and vicious. As a blood cancer that targets white blood cells in the bone marrow, it progresses quickly and can stop the body from fighting infections and defending itself. It only makes up around 1% of all cancers, and mostly affects people under the age of 45. Nobody wants to beat the odds in scenarios like this, but in the case of Norwegian Hans Kristian Finstad, that's exactly what happened.
The father-of-two was diagnosed with AML back in 2017 when he was just 42, and he's been battling it with chemotherapy ever since. Kristian Finstad was stunned by some of the experiences he had while struggling with the cancer — especially the mental toll and the impact a healthy lifestyle can have.
Now 48, he's found purpose by sharing his experiences with us, so he talked us through them.
The initial diagnosis and adaptation over time
Like most things in Hans Kristian Finstad's cancer journey, the diagnosis wasn't straightforward. He had a mutated version, so it took the doctors a while to even recognize the disease for what it was. As soon as it was discovered, he began chemotherapy treatment with daily doses of prednisolone.
It was tough, but he immediately determined to not let the cancer get the better of him.
Now, Kristian Finstad has found that he can get through the dark times more easily by adopting a positive mindset. More specifically, he tries to find one positive thing to focus on every day and make even the tiniest improvement to his life.
"I see many others letting cancer overtake them. They are consumed by the cancer and everything they do or don't allow themselves to do — that's not good," he says.
Cancer treatment, chemotherapy, and its effects
After being asked what his biggest surprise when going through treatment was, Kristian Finstad answered that: "It not only affected me physically but also mentally. In addition to all the side effects of the treatment, I experienced memory loss, incoherence when speaking, and other pains."
Hans Kristian Finstad is quick to acknowledge what a good job his doctors did in guiding him through his AML treatment and for warning him about the side effects of chemotherapy. However, he believes that society isn't aware of just how bad things can get mentally.
Despite the widespread acknowledgment of things like chemo-induced hair loss and fatigue, there are still many things the world overlooks.
For instance, patients struggle through a brain fog that can affect everything from concentration to multitasking to remembering names. Chemo also affects the heart, lung capacity, liver, and causes joint pain — these are side effects that just don't get talked about.
The role of a healthy lifestyle
Despite the challenges of chemotherapy and cancer, a healthy lifestyle can make a huge difference.
Finstad points out how important it is to stay away from refined sugars, sweeteners, processed goods, and GMOs. It also helps to be mindful of your surroundings.
This is something that's rarely discussed, yet Hans Kristian Finstad has experienced the benefits firsthand.
The impact of AML
It's not just the mental and physical effects of cancer that get patients down — it also has a tendency to affect the mind.
"When I first got sick and nobody knew what it was, I was weak mentally and physically. People took advantage of this and my business was swept away from me," says Kristian Finstad. "It also showed me who my true friends were — and who wasn't."
Although the father believes that cutting down his social circle ultimately, it was a bitter pill to swallow at the time. It was also another thing that he wasn't prepared to face.
Advice for current patients
Finally, Hans Kristian Finstad revealed the advice he'd give to anyone who has recently faced a diagnosis of their own and now has to contend with the reality of AML (or any other cancer).
The Norwegian reveals: "Find someone you trust and respect and open up to them, try to explain what you are going through mentally and physically. Keep your friends close and keep everyone else at a distance."
He also reiterated the importance of finding something positive every single day, no matter how small.
Looking to the future
Most people will never be diagnosed with AML, but unfortunately, there's a moderate chance that they or a loved one could suffer. Yet despite the level of awareness about cancer in general, some aspects receive next to no publicity.
Hopefully, more people like Kristian Finstad will show the reality of the situation and shed a ray of positivity to those who are currently suffering.