Emma Thompson Starring In Action Thriller The Fisher woman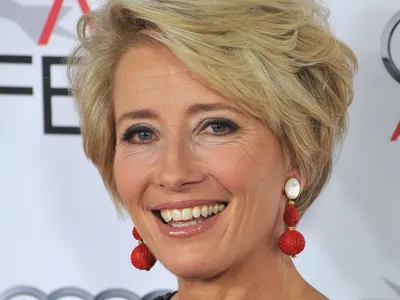 Move over Liam. Put that gun down, Gerry. There's a new action star in town. And her name is Emma Thompson. Proving that she can do anything she darn well pleases, Thompson is starring in action thriller The Fisherwoman.
Brian Kirk is on to direct, working from a script by Nicholas Jacobson-Larson and Dalton Leeb. The story will see Thompson as a widowed fisherwoman who, while trapped in a Minnesotan blizzard, interrupts the kidnapping of a teenager and soon finds she is the young victim's only hope.
"Dame Emma Thompson is a phenomenally talented artist and the perfect incarnation of our film's titular character," says Jon Berg, president of production at Stampede Ventures, which is putting up some of the financing for the movie. "We couldn't be more honored and excited to see her embody a character that shares her unique strength, grit and intelligence."
The film is now in pre-production and the distribution rights will be on sale at this month's European Film Market in Berlin..